Mining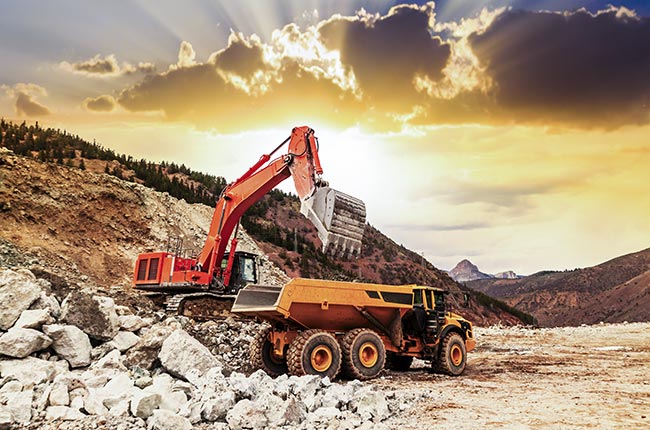 Fires can pose one of the greatest safety threats in mines. You need a fire suppression solution that keeps your crew safe, your equipment secure and your mine operational. Without reliable and comprehensive fire suppression solutions, your mine and your equipment are at risk.
The clear and less obvious fire hazards of your mine are our primary concern. FLN provide a comprehensive range of high-performance portable extinguishers to protect non-road mobile equipment all areas of your mine like control rooms, conveyers, electrical areas, flammable liquid/chemical storage areas, generators, and machinery, mechanical storage and also mining vehicles.
FLN's selection contains not only portable and wheeled extinguishers but also special mining extinguishers. is equipped with external cartridges and available with a range of different sizes, from 10kg to 250kg, and extinguishing agents. Stored pressure options are also available.
Chemical spills can quickly become hazardous waste situations. FLN provides hazardous treatment equipment such as measuring and warning appliances, gas and radiation detection, and spill control and to help keep your crew and equipment safe.
FLN offers dependable, fast-acting fire suppression solutions to safeguard your people, while protecting your mining operations - even in the most harsh conditions. FLN provides dust fire extinguishers that are specially designed to combat smoldering dust fires including coal.
Whether it's protecting your mine site with fire extinguishers, emergency and escape signage, gas and smoke detectors, first aid equipment, fire blankets, wall hydrants and hose reels, or protecting your mining vehicles with a quality vehicle bracket and extinguisher, FLN has you protected.
Featured Products